CLEANLINESS TEST LABORATORY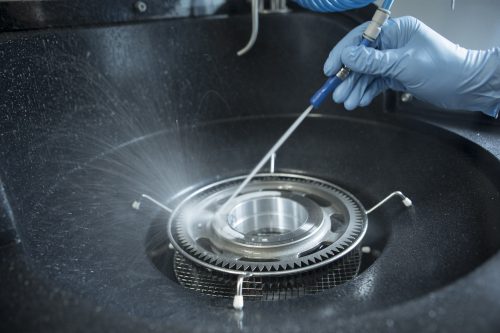 Cleanliness test, or component cleaning testing has become an increasingly frequent request from every client in the automotive sector, in the recent years.
The Client must be certain of mounting perfectly clean components inside their engines, without any uncleanness that might compromise their correct operation.
Hence, we created a laboratory equipped with all the instruments necessary to conduct this test, in compliance with both international standards and the ones of each individual client.
The production and logistics process is monitored in real time through dedicated software. The continuous analysis of our performance, allows a constant improvement of production processes and a delivery forecast aimed at the maximum satisfaction of our customers' requests.
THIS ALLOWS US TO REACH AN EXCELLENT LEVEL ALSO IN TERMS OF PUNCTUAL DELIVERIES